Construction Cost Estimates
Are you overloaded? the definition of busy? Could you use four hands and two brains? If so, I can help. I provide highly qualified, part-time help you can trust.
I can provide accurate, reliable, quantifications in a simple and detailed format, or in any format you are looking for.
Pre-Construction Budgeting
Value Engineering

Detailed Cost Estimates
Quantity Take Off's

Design-Build Consulting
Construction Management

Consulting and Reliable Referrals

Process, Check, or Review
Current Projects Change Order
I have experience in all facets of general contracting. You can rely on me to be those extra 5, 10, or 20 hours a week. Your mind will be at ease when you know you have found someone you can rely on and trust for accurate cost information.


I have 14 years combined experience in residential and commercial construction. I began as a laborer in residential construction and progressed to the chief estimator / project manager of a mid sized general contractor specializing in military and commercial projects here in San Diego.
This past year, I opened my own company to assist contractors, architects, and owners, on achieving the success provided to past employers. I performed as project engineer or estimator on all the projects shown here on this website.

I performed as a project engineer for Dillingham Construction Inc. and Neilsen Dillingham Builders from 1993-97 on numerous projects in Santa Barbara, CA and one in Newport Beach, CA.
I was the only estimator for Erickson-Hall Construction Inc. at its inception. The two projects shown below are examples of successful projects bid while estimating at EHCC.
I was the chief estimator of WR Chavez Construction Inc. and performed as project manager of the newly formed concrete division. I estimated the The Las Pulgas Gymnasium shown above which was a seed project for an IDIQ MAAC contract for the Navy.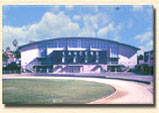 Carlsbad Gym
Carlsbad High School
Erickson Hall Construction Inc.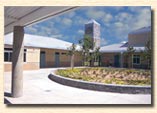 Arroyo Vista Elementary
Eastlake, CA
Erickson Hall Construction Inc.
©2002 Weisbecker Consulting Services
Search Engine Marketing & Website Management by Rosemont Media, LLC